Why The TS 8 is The Perfect Enclosure for Electric Vehicle Charging Stations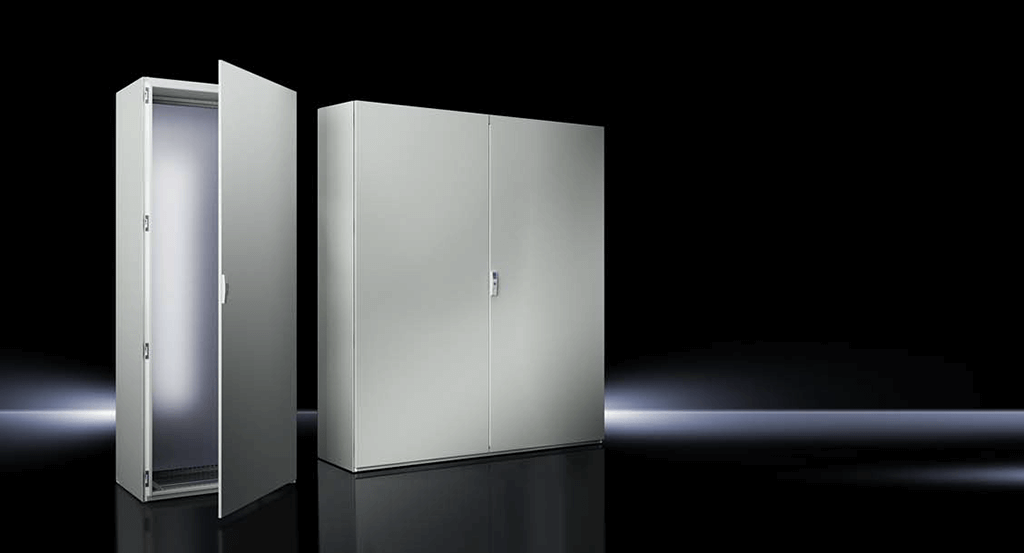 You see electric vehicles (EVs) more and more these days. In fact, industry experts predict that it could only be a matter of years before they're just as common as their traditional counterparts. As electric vehicle technology continues to evolve and EVs become both more available and affordable, so goes the development and proliferation of electric vehicle charging stations.
The U.S. Department of Energy tracks the EV charging stations locations, and as of October 2021 more than 40,000 electric vehicle charging stations were in use across the United States. While that number may not be as impressive as the number of gas stations in use, it's important to remember the move toward electric vehicles is still in the infant stage, and that as recently as just two years ago the
U.S. had barely 20,000 charging stations in use
.
This growth is fueling a critical question in the automotive industry: What is the necessary infrastructure for electric vehicle charging stations, and what kind of automation and control manufacturing will be required to power these stations?
The good news is Rittal's TS 8 modular enclosure system is ideal for housing and protecting the sensitive electronics necessary to help power electric vehicle charging stations. From its innovative design and engineering to its durability and adaptability, the TS 8 is tailor-made for helping the automotive industry meet these challenges and harness these opportunities.
Make way for modular
One of the biggest challenges for the automotive industry in facilitating electric vehicle charging stations is the sheer number of deployment variables or potential applications, and the exacting specifications for each application or deployment. This demands industrial enclosures with high levels of customization, flexibility in assembly, ease of integration, and environmental adaptability for use in any application.
Modular enclosures like Rittal's TS 8 are up to the task. Designed and engineered with customization in mind, innovative modular frame structures create both inner and outer mounting options inside the cabinet, which allows for more electronics within the enclosure. Increased opportunities for baying on all sides of the enclosure allow for integration into spaces with size limitations, and a variety of connection configurations make for easy cabinet wiring regardless of how the enclosure is deployed.
Faster, more efficient configurations, simplified installations, and interchangeable panels also help create optimized efficiency by streamlining tedious, time-wasting manual processes that once required high degrees of human intervention and inflated operational costs.
Rittal's TS 8 large enclosure is ideal when unique wiring needs and assembly challenges are often encountered, and where enclosure design and production need to be easily scaled based on the parameters of deployment. Additionally, because of the modular approach to enclosure design and assembly, individual panels can be removed, altered, or exchanged as necessary to account for manual errors, unexpected changes in schematics, or fluctuations in scale.
Design drives efficiency
What works hand-in-hand with the modular design philosophy of Rittal's TS 8 is a streamlined, digital design suite of CAE software programs designed to provide a 360° Digital Twin of the enclosure creation process, from schematics to procurement and assembly to modification.
Rittal's sister company EPLAN provides a digital, all-in-one design and engineering solution with data-driven, Digital Twin/Prototyping to reduce production line errors, account for potential variables in production or customization, and help to seamlessly integrate workflows and communication from engineering to manufacturing.
EPLAN's cloud-based tools
create integrated workflows for installing components, wiring, and panel assembly.
In addition, EPLAN helps manufacturers overcome a variety of hurdles, such as:
Increasing pricing pressures to be able to provide the right product at the right time within the right budget, especially as competition breeds a race to the bottom-line
Skilled labor shortages that can result in increases in scrapped materials and revisions/alterations
Delivery pressures due to the rapidly-changing and real-time demands manufacturers must respond to
Inefficient workflows via antiquated data capture, storage, and communication systems
With this solution, companies are no longer working reactively in variant-rich environments — instead, they're able to work proactively to be more agile and nimble. EPLAN's automation framework is more than simply making sure a panel is wired correctly or the right hole is drilled into the right panel in the right spot; it simplifies the entire panel wiring, building, and integration process into a clearly visible, communicable, and replicable set of fluid actions.
Perfecting protection
While a modular approach to design and a streamlined, digital process for engineering are certainly powerful feathers in the cap of the TS 8, we can't overlook the strength, durability, and protection the TS 8 offers in securing enclosed electronics, especially given the variety of environmental concerns electric vehicle charging stations must endure.
Sun, wind, heat, rain, snow, and other extreme swings in weather conditions are just the proverbial tip of the iceberg for industrial enclosures within charging stations. Ingress of potentially harmful airborne agents, unauthorized access to the electronics within the enclosure, and general wear and tear from long-term deployment are additional obstacles enclosures encounter in a charging station context.
The TS 8 provides unparalleled protection with IP 66/NEMA 4 ratings. Stainless steel construction, aluminum glazed doors, and single-pane safety glass offer additional strength as well as enhanced visibility into the enclosure itself. Zinc-plated mounting plates and dipcoat-primed and powder-coated exteriors provide both enhanced protection for interior components as well as durability for the exterior of the enclosure.
In addition to superior durability, the TS 8 exemplifies scalability with a unique framing system and baying capabilities that allow for the integration of multiple enclosures in a single unit to house electronics for large applications. This reduces the number of individual enclosures needed for an electric vehicle charging station and maximizes spatial efficiency.
It's well established at this point that electric vehicles are more than just a wave of the future — instead, they're a game-changing development in how people and things move from place to place. With electric charging stations as a vital accessory, the TS 8 is the enclosure the automotive industry needs to power the equipment that will power electric vehicles.
Download our new Automotive Solutions Suite to learn about the most popular products designed specifically for the automotive industry!